With the rapid development of modern science and high technology, a number of new types of packaging products and technologies with high technological content and broad application prospects have been successfully developed. According to statistics, these products and technologies representing the advanced level of the international packaging industry mainly include:
Water-absorbing polymer The polymer is developed and produced by Stockhausen Co., Ltd., North Carolina, USA. It is made by adding the patented poly-acrylic acid sodium salt, contains polyvinyl alcohol, and is made into an absorbent pad, which can absorb dissolved and frozen liquid in poultry packaging. The pad's water absorption capacity is at least 50 times heavier than itself, and has been approved by the US FDA for use. The polymer was named Faror-Pacl00 water-absorbent polymer.
The new PET bottle making process New PET bottle making process developed by Hamburg-based kruppcorpopiast Machinenbau will greatly increase the thermal load capacity of PET bottles. The effects are: optimizing the wall thickness of the bottle, enhancing the mechanical stability and the reliability of the bottle section; reducing the heat of the bottle to reduce the deformation of the hot filling and filling bag; and reducing excessive residual stress and evaporation temperature of the bottle wall. The development and application of this T-art technology will greatly improve the packaging performance of PET bottles.
Anti-moisture and moisture absorption high-performance labeling The labeling is a kind of synthetic label developed and produced by CCI Label Company in Illinois, USA, which is not only wet but also hygroscopic, and has the function of protecting the label printing. The label uses a 3um thick BOPP film with four-color gravure. The company also manufactures a 2 m thick, externally-labeled, 2-6-um thick, internal-labeled, synthetic BOPP film, an external mark, and a seven-color flexo. The internal mark is visible through the die-cut window. In addition, CI Graphics Co. of Wisconsin recently developed a back-colored, flexo-printed, transparent 1.25um thick OPP film that incorporates a layer of aluminum foil conjugated labels that are commonly used in the packaging industry.
Record the temperature of a packaged product. The tag uses a highly visible, temperature-sensitive material such as oil. Foods, pharmaceuticals, biochemical systems, etc. are monitored for changes in temperature during transportation, storage, and processing, and these temperature changes are recorded to protect the goods from damage. When the label shows that the temperature of the package has warmed up, the silvery white color of the tag turns black, which is a color-sensitive chemical reaction. The label is accompanied by a 9-mm body-penetrating thermometer that records the temperature at 105°F, 110°F, 120°F, and 120o F350°F in increments of 10°F, depending on the temperature Changes can take appropriate protective measures on the articles to be packaged to ensure the interests of production, supply and sales.
High clear blown film-forming resin Developed by Totalfima Petrchmicais, Texas, USA, the resin is called HDPE6410 resin. Its shielding performance and hardness are similar to those of conventional HDPE, but because it contains LLDPE, it has special transparency and greatly improves the blow molding. - The transparency of the film.
Wet-screen board is an MGuard screen wet paperboard developed by Liberty Paper Co., Minnesota, USA. It is similar to corrugated paperboard, and it is also similar to a commonly used inner-liner board. It is printable, recyclable, and then beaten. The board's screen wet performance has a visual effect, and its screen wet performance is due to the effect of the new chemical bonding performance during the manufacturing process of the paperboard board, without any conversion work, saving time. The paperboard achieves good screen wet performance through its inherent absorption.
Reprinted from: China's New Packaging
Golf Ball Printer can print on any materials like Textile,Plastic,Leather,Glass,Metal,Acrylic,etc.,also our UV Printer can print any materials except textile without coating,more details,please contact with us.
More detial:
1. This machine wide application of personalized print: Suitable for printing on gifts, badges, signs, glasses, hair grip,
cards, leather, PVC board, crystal, wood, metal, U disk, mobile phone cases, IPAD cases and other materials.

2. Compared with those modified from R1290/1390 or R1900, our uncoated flatbed printer modified from
Epson R2000 with brand new motherboard and controller board, high resolution and stable performance.

3. Automatic height adjustment, moulding aeronautical aluminum alloy structure ensures good accuracy
and alignment.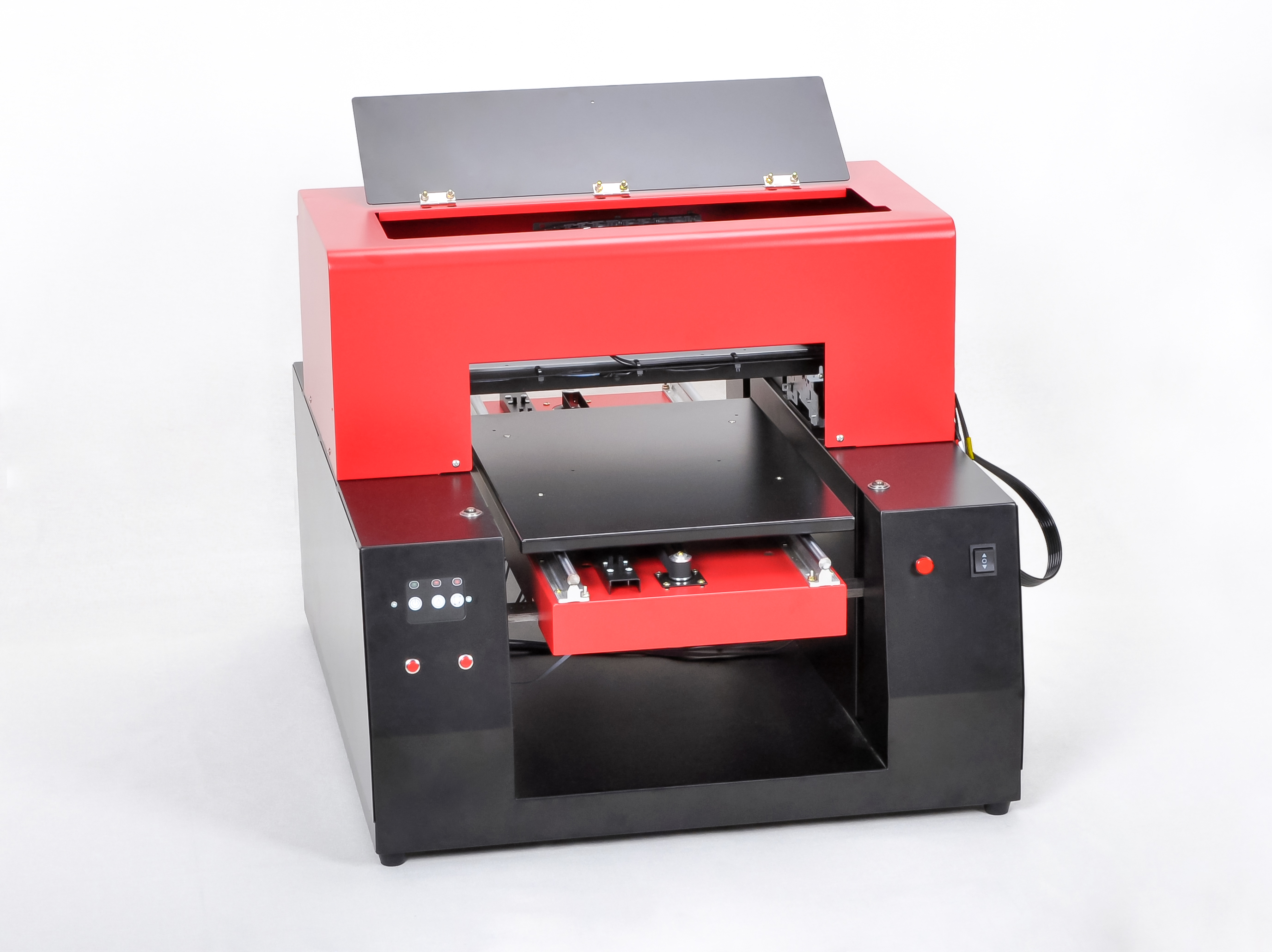 | | |
| --- | --- |
| Name | Golf ball printer |
| Print head | DX5 |
| Printer size | 33*43cm(33*60cm) |
| Printing speed | A4 photo/111s |
| Printng resolution | 5760*1440dpi |
| Nozzles | 90*6=540 |
| Interface | USB2.0 |
| Net weight/Gross weight | 55Kg/60Kg |
| Printer size | 750*630*510mm |
| Height adjustment | Automatic |
| Working power | 110V/220V 50/60Hz 30-75W |
| Operation system | Windows 7/XP/2000/Vista etc |
| Temperature | 5-35o |
Golf Ball Printer
Golf Ball Printer,6 Colors Golf Ball Printer,A3 Golf Ball Printer,Golf Ball Digital Printer,Golf Ball UV Flatbed Printer
Shenzhen Refinecolor Technology Co., LTD. , http://www.rfcprinter.com